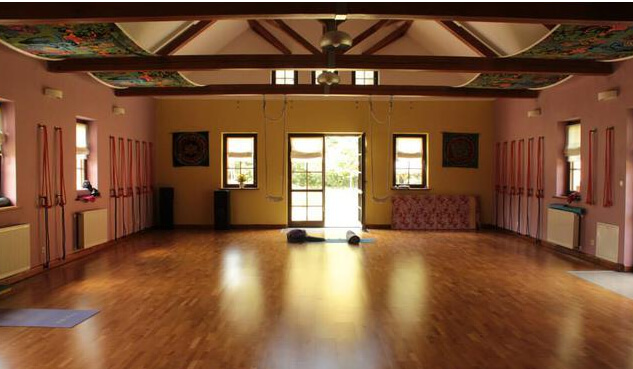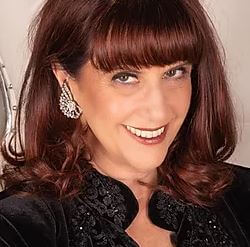 PHD, MPH, ACSE, ABS, ACS, FAACS, MSC
Patti Britton
Dr. Patti is a Clinical Sexologist, Sexuality Trainer/Educator and known as the "Mother of Sex Coaching" with top level credentials. As a well-respected world leader in sexology, she is a clinician, academic, author of 5 books, popular speaker, trainer and workshop leader, and hosts over 40 DVDs for couples' sexual enhancement. She is a frequent guest on summits, national television shows, documentaries, live talk news radio, and quoted in magazines, such as Cosmopolitan, New York Magazine, Men's Health, Women's Health and SHE.
Dr. Britton possesses a Ph.D. and Masters in Public Health, both in Human Sexuality. Her stellar credentials include: Past-President of the American Association for Sexuality Educators, Counselors and Therapists (AASECT); Clinical Fellow, American Academy of Clinical Sexologists; Diplomate, American Board of Sexology; AASECT Certified Sexuality Educator/Supervisor; Lifetime Member and Advisory Council of the American College of Sexologists; Member of the Society for Scientific Study of Sexuality; National Advisory Board Member of the Woodhull Sexual Freedom Alliance; elected Advisory Committee member of the World Association for Sexual Health (WAS); former Adjunct Faculty at several prestigious graduate schools in psychology and former Academic Dean at the Institute for the Advanced Study of Human Sexuality.
She has a private practice in Los Angeles area and via Skype globally. Dr. Patti is the Co-Founder of SexCoachU– the world's premier credentialing and training organization for sex coaching. With her past partner, Robert Dunlap, she hosted groundbreaking weekly radio podcasts on happy aging, which are archived at TheBoomDoctors.com. Her websites are: DrPattiBritton.com and SexCoachU.com. Dr. Patti believes that women and men have a divine birthright to experience their sexual power, eroticism and ultimate pleasure.
---
PHD, SCU International Training Director
Agata Loewe
Dr Agata Loewe is a founder and CEO at the Sex Positive Institute in Warsaw, Poland. She graduated from Warsaw School of Social Psychology (Clinical Psychology and Cross-cultural Psychology) and the Institute for Advanced Studies of Human Sexuality in San Francisco, where she obtained the title of Doctor of Philosophy (PhD). In 2014 also completed a 4-year post-graduate studies in Systemic Family Therapy Training Center in Cracow, Poland. In 2019 she became a certified GSRD practitioner.
Currently she is finishing SexCoachU certificate as a Certified Sex Coach ™ .
Since 2009 she has worked in NGOs dealing with equal opportunities for people at risk of social exclusion and the promotion of mental, sexual and reproductive health (KPH, Ponton, IGLYO, Trans-fuzja, YouAct).
Finished courses for specialists in London (Pink Therapy GSRED) and Amsterdam (UvA Sexuality, Sexuality, Society & Culture). She promotes worldwide the Sex Positive Movement – safer, more responsible and consensual behaviors and conscious relationships.
Dr Agata Loewe appears on mainstream media and advocates for access to Sexual Human Rights such as access to sex education. She is a member of a committee of Sexual Rights for World Association of Sexual Health. She is a member of WASC. She teaches sexology at prestigious Polish universities. She is a co-creator of student curricula at USWPS in Poznań.
She conducts workshops and trainings:
for professionals (students and graduates of psychology, education, sexology, coaching, coaching studies, etc.)

for enthusiasts of self-discovery and who wish to work on their own sexuality.

specialist courses on sexuality for people working with human sexuality (SAR, EuroSAR, Live Trainings in Clinical Sexology, ASPEX, Train the Trainer in GSRD and Residential Course for Pink Therapy Diploma).
She conducts a private therapeutical practice and works under psychological and sexological supervision.
---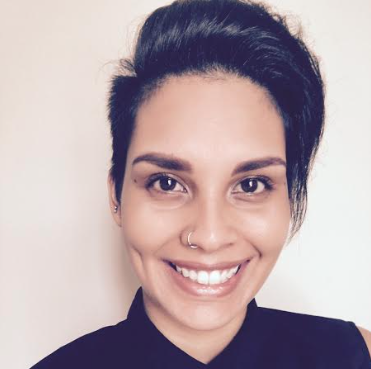 PHD, Certified Sex Coach, Sexological Bodyworker, SCU Curriculum Coordinator, Student Advisor
Norelyn Parker
Dr. Norelyn Parker is a graduate of Sex Coach U and is the current Curriculum Coordinator at SCU. She holds her PhD from the Institute for Advanced Study of Human Sexuality and completed her sexological bodywork training through the European Academy of Somatic Education. Her academic studies have focused on intimacy within military relationships, which has expanded to include long distance relationships in general. Her most recent work has been focused on the relationship between temporomandibular joint (TMJ) disorders and sexual intimacy. This interest stems from personal experience and work as a patient care advocate at a TMJ disorder clinic.
Originally from Cordelia, California, Norelyn now lives in Sacramento. In her free time, you can find her often reading at poetry open mic nights, on a pair of quads jam skating at her local rink, or exploring movement with various skill toys such as the flow-wand.
---
We pride ourselves in delivering the best education possible to our students.