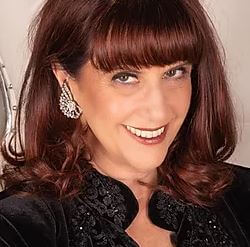 Dr. Patti Britton, PhD/MPH, is a nationally board-certified Clinical Sexologist and known as the "Mother of Sex Coaching". She's the author of hundreds of articles, book chapters, forewords, and five major books in sexology. Dr. Patti is a popular speaker to consumers and a seasoned professional trainer for her peers. Dr. Patti has hosted over 40 DVD programs on couples' sexual enhancement, with appearances on over 200 television shows, and as the featured guest on over 350 interviews for radio, podcasts, summits and media, such as Cosmopolitan, Men's Health, Women's Health, celebrity podcasts and popular sexual health-related websites. Dr. Patti was the featured sex coach in the Oprah's O Magazine Winter 2022 issue!
Dr. Patti specializes in serving individuals and couples, especially the Boomer Generation and sexless couples of all ages, who are seeking sexual wellness and pleasure. She is known for her holistic approach to sexual healing.
Dr. Patti has a private practice in Los Angeles area and online via zoom worldwide. Dr. Patti is the Co-Founder of Sex Coach U, the world's premier training and credentialing organization for sex coaches.
Dr. Patti believes that we have a divine birthright to experience our full erotic and sexual potential.
---
PHD, MPH, ACSE, ABS, ACS, FAACS, MSC
Check out Dr. Patti's home website at: DrPattiBritton.com for the latest news, updates on sexual science, and tips for spectacular sex!